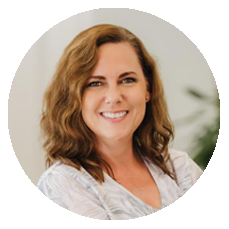 Tami Carolan, Executive Director, North Kansas City YMCA
(Health & Wellness | Sports & Recreation)
Briefly describe the business/industry you are in ... What does your company do ... What is your company's mission ...

My professional passion and purpose lies in the non-profit field. I'm the Executive Director of the North Kansas City YMCA. Most people think of the Y as a gym and we are. But, we are so much more than a gym. Our core values of honesty, respect, caring and responsibility guide us in everything that we do as we promote healthy living, youth development and social responsibility.
Our core mission of strengthening our community shines through in programs and spaces like: Best Buy Teen Tech Center, Urban Garden and food pantry, New American Welcome Center, English as a Second Language Classes, Active Older Adults programming and developing children in our Kid's Zone.
What led you to choose the profession or business/industry you are in ... why do you do what you do?
From a young age, I knew that I was built to serve others. I discovered early in life that I was at my best when I was giving my time, energy, heart, and attention to the betterment of my community. I discovered the disciplines of social work, child and family development, sociology and psychology in high school, and I knew that I'd found my place. Being in a constant state of learning, growing, and understanding of human nature, behavior, choices and motivation invigorates me. I truly feel blessed to be able to interact with and develop our staff, members, and community on a daily basis.
What has been the biggest challenge or risk in your career or your business?
As someone who wears her heart on her sleeve, I would say that the biggest challenges in my career have centered around times when I work with people experiencing barriers to their success, feeling the pain of life circumstances, and struggling to succeed. It hurts my heart to see others in pain, but it lights a fire in me to fight harder for them!
What has been the biggest success or source of accomplishment in your career or business?
It's so hard to come up with one success or accomplishment throughout my career. I would say that any day that I have made a positive impact on another person, whether large or small, is a success in my mind. Being in a leadership role with the most wonderful organization that I've ever been blessed to be a part of would be at the top of my list! Knowing that the entire organization is dedicated to the mission and supportive of one another is refreshing and comforting.
Who do you lean on for advice or ask for help ... do you have a mentor?
My adult son and daughter are wise beyond their years. They are my sounding board as their youthful mindsets bring a fresh, new perspective. I lean on good friends both in and outside of the nonprofit world as well. I always keep mentors in my life and I'm thankful to have others who aren't "yes" people to me. They challenge me and help me continue to have honest conversations with myself and be in a constant state of evolving. Because if we are not in a continual state of improvement, then we are stagnant!
What are some of your interests or activities outside your career or business?
I love spending time with my children, friends, and family first and foremost. If it's remotely tolerable outside, you will find me spending time on my deck and tending to my flowers and vegetables. I like to hike, volunteer in the community, and attend live music events and community events!
What is one piece of advice you have for other Women in Business Leaders or other Female Entrepreneurs currently running a business or thinking about launching a company?
Failure is a part of success. Don't let it take the wind out of your sails. If you haven't failed, then you haven't taken risks. Always find and surround yourself with women who want to share their knowledge, connections, successes and failures … and most of all who will look you in the eye and say "You got this sis!"