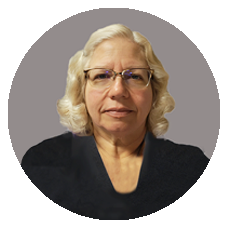 Linda Hopkins, Co-Founder and Co-Owner, Smokin' Guns BBQ
(Restaurant | Arts & Entertainment)
Briefly describe the business/industry you are in ... What does your company do ... What is your company's mission ...

I'm in the restaurant industry with Smokin' Guns BBQ & Catering, a full-service restaurant and catering company that my husband and I started 20 years ago.
What led you to choose the profession or business/industry you are in ... why do you do what you do?
After competing in barbecue contests for years, my husband decided he didn't want to work for the company he was working for any longer.  I told him I supported him in whatever he wanted to do.  The next day he told me he quit and was going to open a barbecue restaurant.  Three years later I quit my corporate job and joined him full time in the restaurant.  It has never felt like a job because I enjoy what I'm doing every day.  And I seem to learn something new every day.
What has been the biggest challenge or risk in your career or your business?
Of course coming off the COVID-19 pandemic, was/is the most challenging thing we've encountered in our 20 years of running the restaurant.  Another big risk and challenge was expanding our physical location and building our current facility.
What has been the biggest success or source of accomplishment in your career or business?
The failure rate of restaurants is extremely high, so the fact that we're still in the restaurant business after nearly 20 years is our biggest success!
Who do you lean on for advice or ask for help ... do you have a mentor?
My husband and I bounce ideas off each other and turn to each other for support.  We also have friends in the industry that we turn to with questions and/or help.
What are some of your interests or activities outside your career or business?
I like to try new recipes and I'm currently working on a cookbook.  I also like to do needlework.
What is one piece of advice you have for other Women in Business Leaders or other Female Entrepreneurs currently running a business or thinking about launching a company?
Do your research before you start, write a business plan, and have enough capital or access to it, and then go for it!